人工芝をアップサイクル
Upcycled Artificial Turf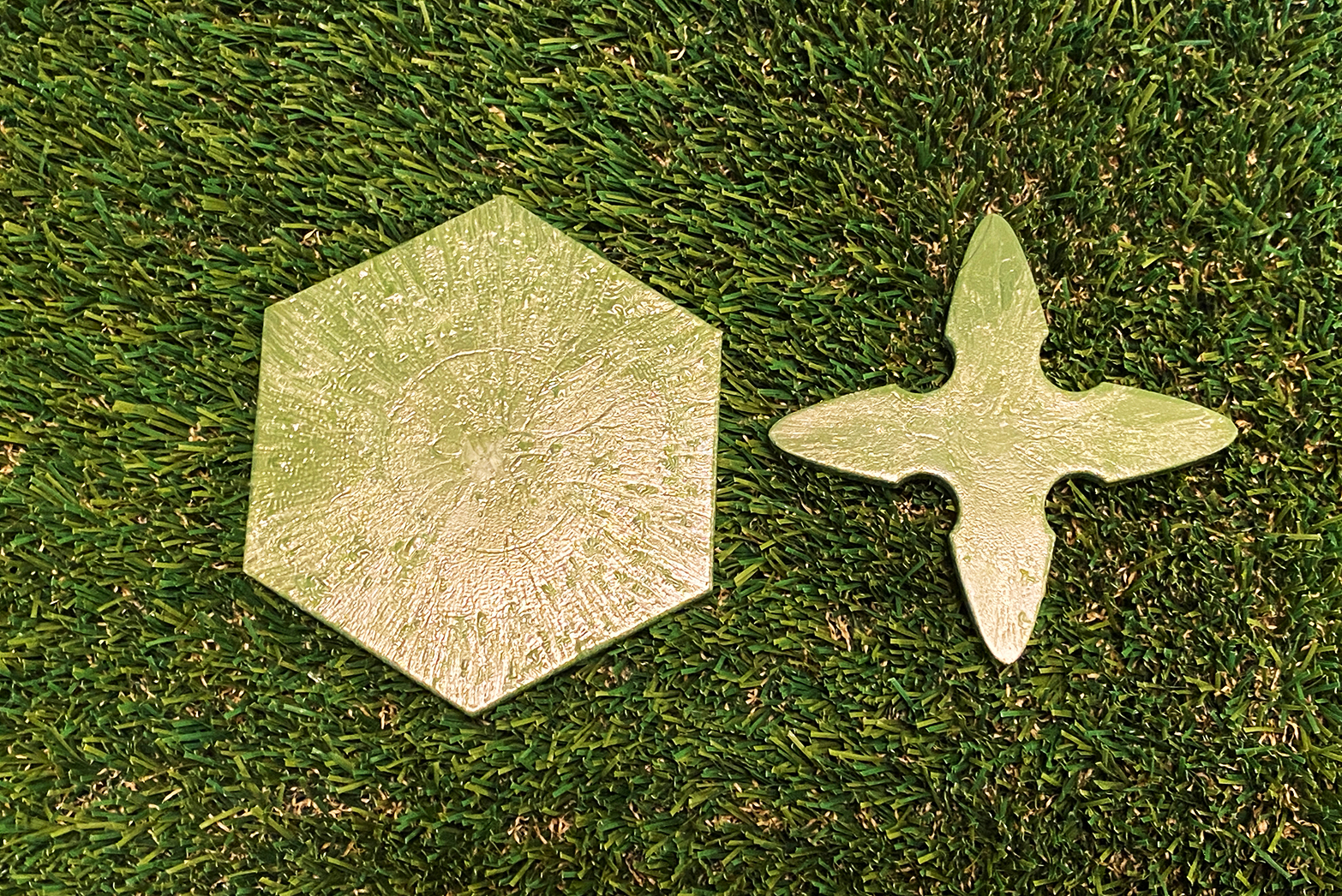 人工芝RET®をアップサイクル
リタジャパン株式会社様が手がける安全・安心環境にやさしい、時代の流れに沿った人工芝RET®。
従来では有害ごみとして捨てられるはずだった人工芝ですが、RET®なら、有害ごみにもならず、さらに新しい価値を持たせることで、再び命を吹き込むことができます。
RET®は、サステナブルなものづくりの考え方を大切にした環境にも人にも優しい人工芝です。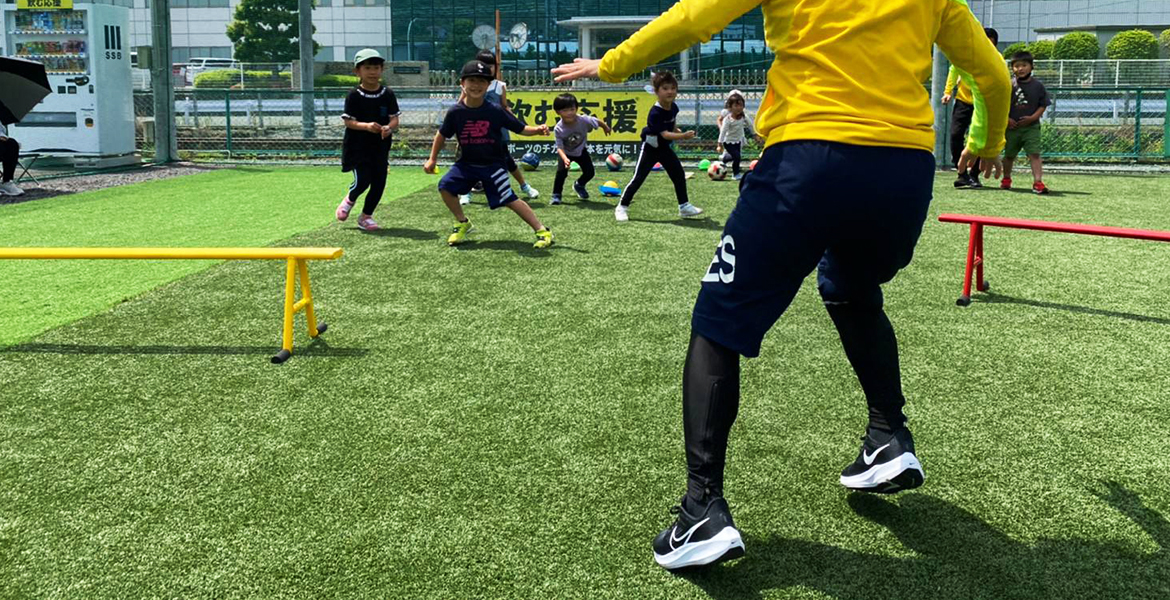 リタ・ジャパン株式会社の人工芝「RET®」は、安心・安全・環境に配慮した時代に合った商品です。
日本をはじめとするいわゆる先進国では、花粉症や喘息、食物アレルギーなどのアレルギー性疾患に悩む子どもたちが増えています。
ゴムアレルギーもその一つです。従来の人工芝の基布層やクッション材には、合成ゴム(SBR)やラテックスが使用されてきました。 RET®はポリオレフィン単一素材でできているため、ゴムアレルギーの心配はない。
また、合成ゴムやラテックスに加え、RET®は重金属を含まないため、アレルギー対策としても有効です。
RET®人工芝は、サステナブルマニュファクチャリングの概念を取り入れた、環境と人に優しい製品で、素材はすべてポリエチレンなのでリサイクル可能です。
これまでゴミとして捨てられていた人工芝が、プレシャスプラスチックの射出成形機によってリサイクルされることで、ゴミになるのではなく、新たな価値を持つ製品に生まれ変わるのです。
RITA JAPAN 人工芝「RET®」
スポーツ界の常識を変え、社会を変えていくスポーツでちょっといい明日を
RET®は、独自の放射熱技術によって、子ども達が裸足でかけまわることができる人工芝を目指しています。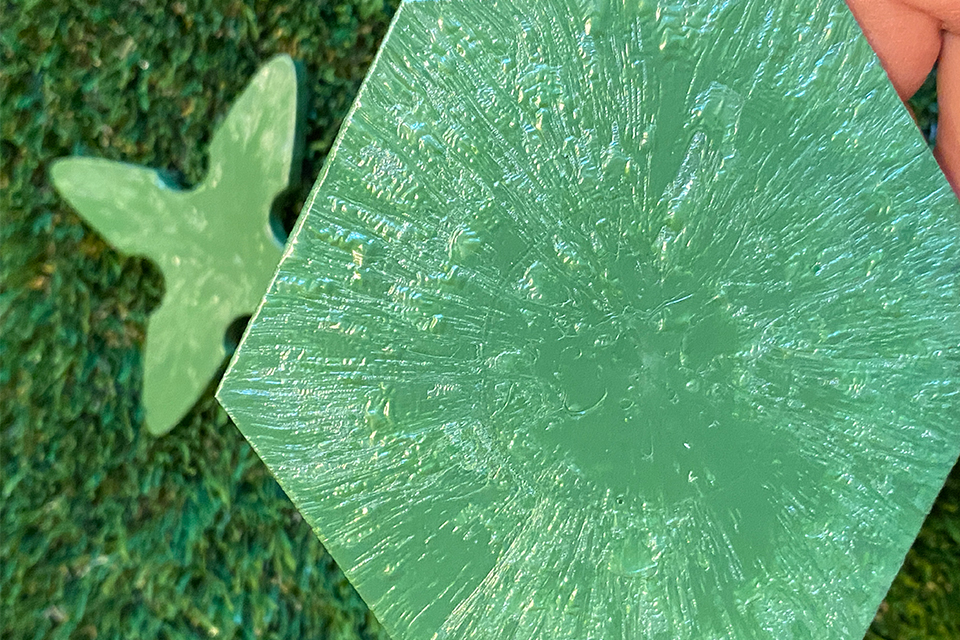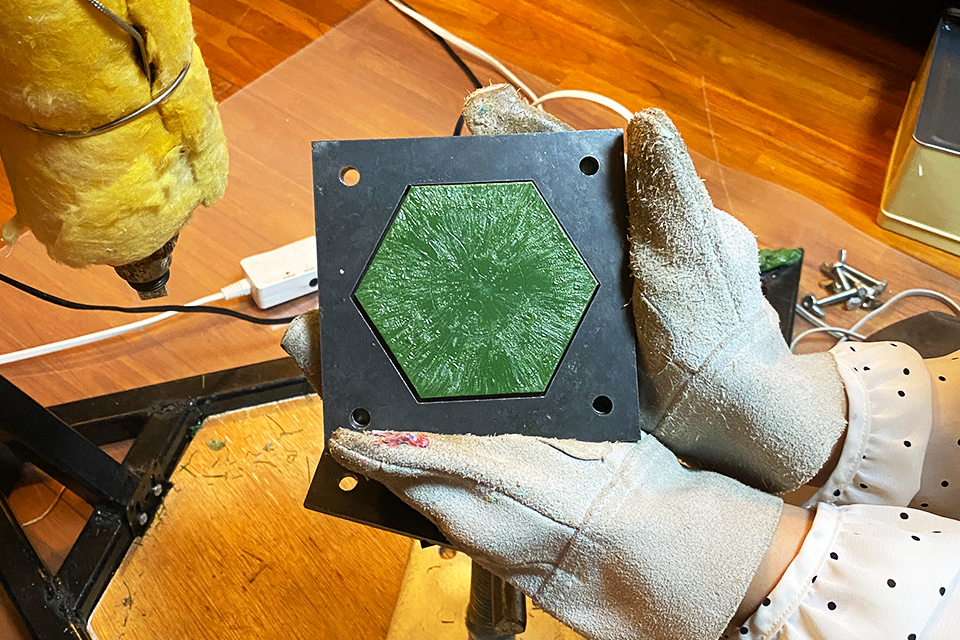 ENGLISH
RET®" artificial turf from Rita Japan Corporation is a safe, secure, and environmentally friendly product for the times. We have now decided to recycle its artificial turf using an injection molding machine.
In Japan and other so-called developed countries, an increasing number of children suffer from allergic diseases such as hay fever, asthma, and food allergies. Rubber allergy is one of them.
Synthetic rubber (SBR) and latex have been used for the base fabric layer and cushioning material of conventional artificial turf. RET®︎ is made of a single polyolefin material, so there is no need to worry about rubber allergies.
In addition to synthetic rubber and latex, RET®︎ is free of heavy metals, making it an effective anti-allergy solution. RET® artificial turf is an environment- and people-friendly product that incorporates the concept of sustainable manufacturing and is recyclable because it is made entirely of polyethylene.
Artificial turf that would previously have been thrown away as trash can now be recycled by Precious Plastics, and instead of becoming trash, it will be transformed into a product with new value. By 2050, there will be more marine plastic waste than fish.
Marine plastic debris has become a global problem that transcends national borders. International efforts are needed to reduce marine plastic debris. Precious Plastic Karatsu's activities contribute to solving the world's plastic waste problem from a global perspective.
By working to solve the world's plastic waste problem, we hope to contribute to the "plastic cycle" in Karatsu. We aim to realize a "society in which plastic continues to circulate" in Karatsu.